IOPE Tailored Solution Mask Commercial

Auto Fabrication Program Development
IOPE Tailored Solution : World's first customized 3D printing mask service that combines new technologies such as 3D face scanning, mask automatic generation program, and 3D printer with accumulated skin diagnosis know-how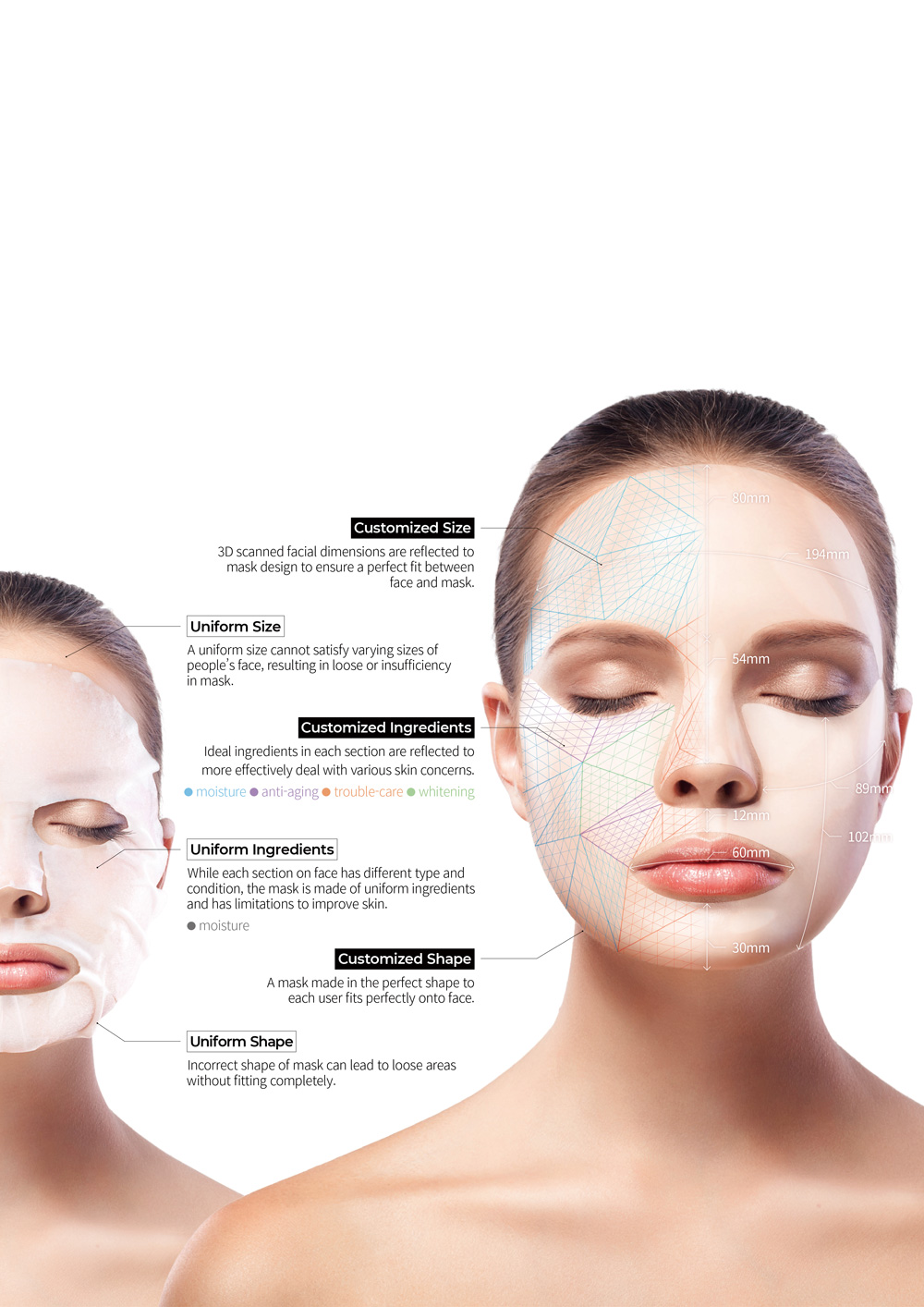 Development & Design of Automatic Mask Generation Program : Smartphone 3D Face Scan and Skin Diagnostic Device automatically send information to create a mask modeling file that perfectly matches the unique skin characteristics and facial shape, allowing 3D printing of masks on-site.
Development Period
2017. 8. - 2019. 1.
Work Scope
Mask Shape Design
Service Design
Auto Fabrication Program Development

IOPE TAILORED SOLUTION is designed to provide customers one-and-only customized mask that perfectly complies with the unique skin characteristics and facial shape of each customer. IOPE TAILORED SOLUTION is an experiencing service that instantly produces and supplies with the world-first personalized 3D printing facial mask by combining new technologies such as facial measuring technique, mask drawing programs and 3D printer with accumulated skin diagnostic knowhow.
You can experience this service at Amore Pacific's flagship store in Myeong-dong, Seoul.

IOPE TAILORED SOLUTION is made in the following process.
First, the skin diagnostic devices analyze skin characteristics of a customer in each area and allocate the ideal cosmetics ingredients to each section of the mask. Then, by using a smart phone, the facial shape measured 3D is reflected to draw the most ideal mask shape for the customer. Lastly, the mask drawn to perfectly fit the customer's face by using only the selected cosmetics ingredients without any other components is produced on site by using the dedicated 3D printer. Customers can get their own tailored mask in just one visit to the store, and even get it shipped anytime based on their stored data.
This research has been supported by the AMOREPACIFIC CORPORATION.